Thirty years of professional experience as a portrait and travel photographer specializing today in digital photography and multimedia art.
Catherine completed her book on "Vanishing Tibet" with an exhibition at Tibet House in 2008. Her other books celebrating the late months of a woman's pregnancy are hailed as a crowning achievement of its genre. Catherine's work figures in major permanent collections. She also has exhibited in solo and group shows across the world. She is very actively involved in two women's photography groups and has been honored in 2006 for supporting the work of women photographers.
Catherine is also a coveted panelist and teacher and a dedicated participant in visual workshops worldwide. Her travels took her to Europe, Russia, China, Tibet, Mexico, Ecuador, Israel, Antarctica, Australia, Indonesia, India, Peru and Southeast Asia.
Books
Cuba Revisited, 2012
My Central Park, 2011
Vanishing Tibet, 2008
The Ninth Month, 2004
Pregnant Nudes, 1994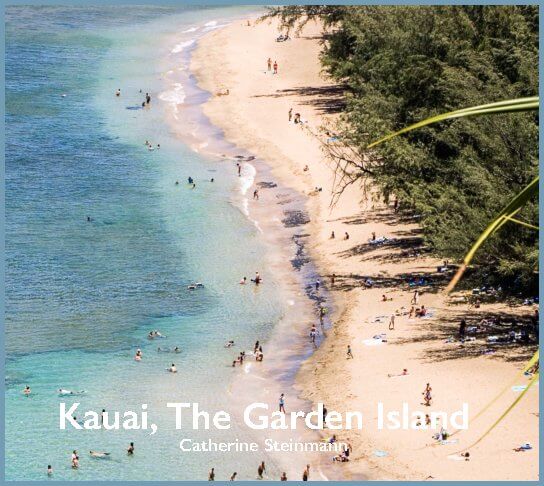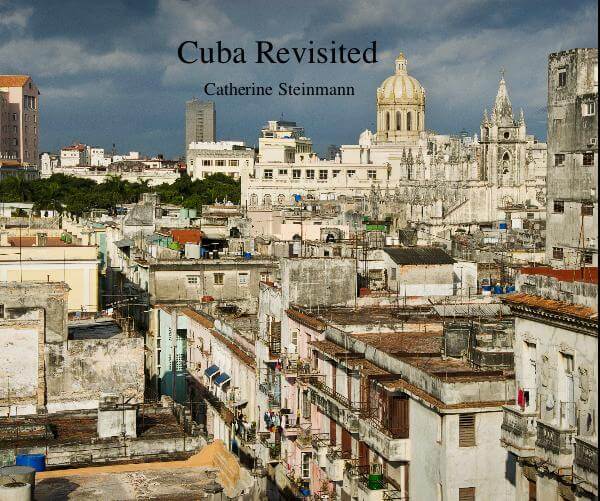 Publications
COVER: A Tribute to New York – 2002
COVER: 5 covers for the Witness Magazine – 2002
Lenswork Publishing – 2002
Photo Review – 2001
COVER: The Other Islands of New York – 2001
COVER: Lenswork Publishing – 2000
Permanent Collections
Museum of the City of New York
National Gallery of Art, Washington, D.C.
Intrepid Sea-Air-Space Museum, New York
Bibliotheque Nationale, Paris France
Brooklyn Museum, New York
New Orleans Museum of Art
Musee de L'Elysee, Lausanne, Switzerland
Museum of Fine Arts, Houston, Texas
Tel Hai Museum of Photography, Israel
Naprkstek Museum, Prague, Czech Republic
Severoceske Museum, Liberec, Czech Republic
Pracheoske Museum, Pisek, Northern Bohemia
Moravske Zemske Museum, Brno, Moravia
Women in Photography International Archive, California
Selected Solo Exhibitions
Cuba Revisited, Callahan Gallery – 2012
Argosy Bookstore – 2001
www.digitalphoto.com – 2001
Laligant-photography.com – 2000
Saint Francis College, New York – 1999
Gallery Maecenas, Plzen, Czech Republic – 1999
Intrepid Museum, New York – 1999
Piramal Gallery, Bombay, India – 1998
Naprkstkovo Museum, Prague – 1998
Severoceske Museum, Liberec – 1998
Pracheoske Museum, Pisek – 1998
Moravske Zemske Museum, Brno – 1998
Selected Group Exhibitions
Abstracted Reality at the Atlantic Gallery, New York 2019
Our Botanical World: Queens Botanical Gardens, NY 2018
The Power of Tones: Jadith Gallery NY 2017
It's All in the Details, Atlantic Gallery, NY – 2016
We, Au Naturel – 2014 – 15
22 Cuba, The Cuban Art Space, NY – 2012
Perspectives on Time 2011, The Callahan Gallery, NY – 2011
New Visions, Durst Corporation – 2011
"Americana" – MH Art Gallery NY – 2010
"Captured in Iceland" – Calumet Gallery NY – 2009
Elegy for Eden, Durst Corporation – 2007
Passion Show, Umbrella Arts Gallery – 2006
The Handmade Print, Cork Gallery – 2005
A Tribute to New York – 2002
Michael Ingbar Gallery, New York – 2002
Perkins Art Center, New Jersey – 2002
Cornell Medical Library – 2002
Modernage – 2001
The Target Gallery, Washington, D.C. – 2001
Gallery Representation
Michael Ingbar Gallery
568 Broadway
New York, NY 10012
(212) 334-1100
Not For Profit
International Center of Photography, New York
Photo Forum, New York
Center for Photography at Woodstock
Photo Review, Philadelphia
Center for Book Arts, New York
Experience
Alternative Processes workshop, Hawaii – 2013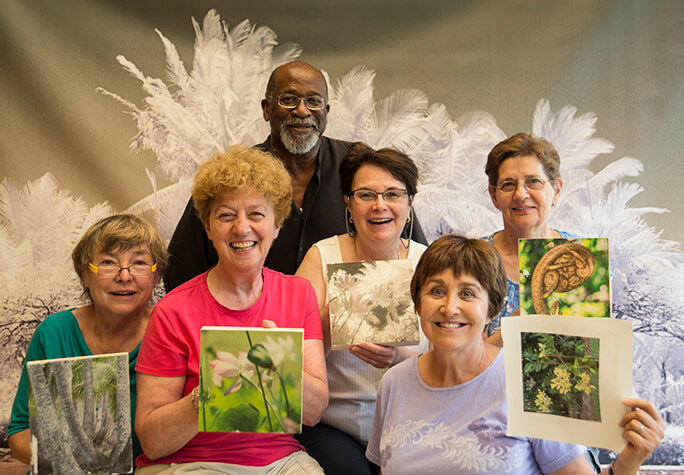 Judge – Annual Competition of Camera Club of New York – 2008, 1999, 1998
Panelist for the Illinois Arts Council – 2002
Curator of photographic exhibitions – 2002 – 1979
Philippe Halsman, Roman Vishniac, Harry Garfield, Professional Women 2002 – 1979
Photographers, Manhattan Photo Group. 2002 – 1979
Panelist for the Ohio Arts Council – 2001
Curator – A Spiritual Moment at St. Francis College, New York- 2001
Teacher – Women's Retreat California – 2000
Assistant to Bruce Barnbaum – Workshop in Provence – 1998
Teacher at the Center for Photography in Woodstock – 1997
Lecturer
Staten Island Camera Club – 2014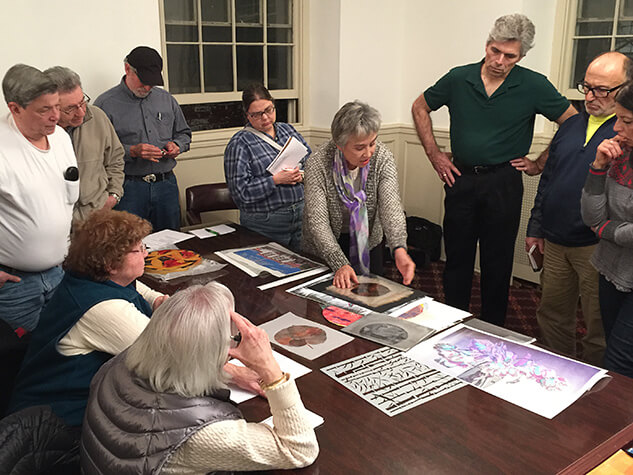 Westside Camera Club of New York
Center for Photography, Woodstock, New York
Artist-Talk-on-Art, New York; Nassau Community College, New York